Taupo Association Football Club

Taupo Association Football Club
"Whoever invented football should be worshipped as a God" - Hugo Sanchez
News Report
First Kicks, Fun Football & Junior Football
28/02/19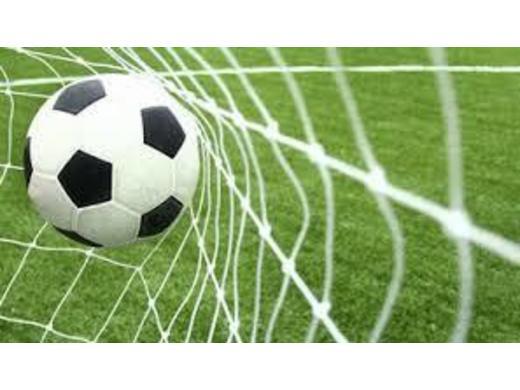 Our Football Programme
First Kicks:
For our budding younger players we run First Kicks for kids aged 4-6 (born 2013 and later). This programme focuses on fun whilst building core skills and includes 3 short 5 a-side games every Saturday. All games played at Crown Park, Taupō.
10 Week Programme Starting 4th May .
Fun Football Grade 7:
In Grade 7 Fun Football (players born 2012) we continue to build the skills and include 2 * 20 minute 5-aside games. All games at Crown Park, Taupō.
10 week Programme Starting 4th May.
Fun Football Grade 8:
In Grade 8 Fun Football (players born 2011) we continue to build the skills with small-sided games. Most games at Crown Park, Taupō, and potentially some games also in Marotiri, Reporoa and Turangi.
14 week Programme Starting 4th May with a mini-tournament. Final game and prize-giving will be on 24 August.
Junior Football
Grades
Grade 9 Players born in 2010
Grade 11 Players born in 2008
Grade 10 Players born in 2009
Grade 12 Players born in 2007
Open Grade Players born in 2006 and earlier
The exact format for this league will be dictated by numbers registering. Grade 12 may be combined with either Grade 11 or Open Grade. Some away games will be required.
Junior Football Season Dates
It will be a 14 week season. Matches will be played at 09.00 and 10.00 or 11.00 and schedules will be posted on the website once draws are completed in mid/late April.
The first game will be a fun mini-tournament in Taupō on 4 May, and is likely to run through to the early afternoon. We may also run another tournament later in the season. The final game for the season and Prize-giving will be on 24 August.
Team Selection
We want close competitive games, and teams will be selected to try and achieve that goal. Siblings will be able to play together. To encourage female participation, girls will be able to suggest a friend who they would like to be teamed with (where possible).
Registrations – Open now! Closes 5 April
First Kicks and Fun Football Grade 7: $55
Fun Football Grade 8 and Junior Football: $85
Registrations and payment can be completed online or via manual registration and cash payment at school registration days. Please register at https://mycomet.co.nz/en/login. For further information, current notices or assistance, please visit check out webpage, facebook Taupō Junior Football or email taupojuniorfootball@gmail.com.
Introduce a friend to Junior Football, and if they are registering with football for the first time, get yourself a $10 rebate on your sub! Max 3 referrals per player.
Female players wanting to request a friend to be in their team for Saturday games, please send your request to taupojuniorfootball@gmail.com. We are unlikely to be able to accommodate all requests, so please nominate 2 or 3 players if possible and we will do our best to have at least one nominated player in the same team.
For players who have introduced someone to Junior or Youth Football (Grades 9 and up) who hasn't previously been a registered football player previously is eligible to a $10 rebate (max 3 referrals per player). Please send details to taupojuniorfootball@gmail.com and we will make payment after the start of the football season.
School Information Days: Hilltop 27 Feb, Mountview 28 Feb, Tauhara Primary 6 Mar, Taupō Primary 7 Mar, St Pats 8 Mar, Waipahihi 13 Mar, Lake Taupō Christian School 14 Mar, Wairakei 15 Mar.
Muster Day & Boot/ clothing second hand sale - with fun activities for the kids: Saturday March 23 10.30 – 1pm at the clubrooms - Crown Park off Invergarry Road. Come and meet the committee and ask any questions. Dig out all those old boots and sell them on!
Follow the site to get the latest news and results straight to your email